Plan carefully
Success begins with careful planning, and this skill is quite developed in introverts who tend to be more detailed and deliberate. Therefore, first of all, decide on the field of activity and specialty in which you would like to develop professionally. Next, choose the five or ten companies that are most attractive to you. Try to monitor their career pages (on job sites or corporate portal) and open vacancies.
If there is no information about open vacancies, you can try to write a letter to the HR department. If you are already working in a company where you want to develop further, talk to your manager and HR about your intentions. This research and analysis will be your beacon in the next steps.
Browse related vacancies from other companies. Write down the basic skills and requirements, compare with yours, and formulate a development plan based on this. The main thing is that the plan contains key results and clear dates for their achievement.
Improve your English
In the early 2000s, the ability to use computer programs was perceived as an undeniable advantage. Today, this skill is tantamount to writing.
Perhaps in a few years it will be the same with the English language. In the meantime, owning it is an unconditional must have for a person seeking to make a career. Especially when it comes to working for an international company. Ideally, if you know two languages: English and the language of the country where the company is headquartered.
If English is not yet your advantage, then you should start learning it today. Analyze your knowledge using an international scale, take an online test to determine the level. Typically, your work will require the ability to express thoughts on a professional topic, negotiate and maintain effective correspondence.
Meet online
Social media gives us many online tools that help us communicate with a wide range of people. And the more acquaintances you have, the more chances you have to get new opportunities.
But the effect cannot be achieved overnight; for a tangible result, patience, frequency and orderliness are needed. Learn to write short messages with information, how you will be useful as a specialist and why you actually want to meet. Remember to reply to messages and keep in touch with your circle of contacts.
Pay the most attention on social media to Facebook and LinkedIn. The first will help form your own community or even become an opinion leader. Initiate short conversations, be active in professional groups, distribute useful and meaningful content – and you will not go unnoticed. This social network also allows you to create your own group.
LinkedIn is a great place to meet other professionals. It will become your virtual business card: it will allow you to present yourself, describe your ideas and professional activities in publications and articles, and participate in professional discussions. But you should take the time and fill the "about yourself" section with detailed information.
It is also a good platform for finding a mentor (mentor) – a person who, through his own experience, will help you look at things from a different angle.
Learn to communicate your thoughts
It's difficult to build a successful career if you don't know how to communicate your thoughts to colleagues, leaders, or a wider audience. For introverts, public speaking is a weak point, but at the same time it is a very important skill. So work on it.
Without careful preparation of your presentation and practice, you cannot achieve the wow effect. People want to benefit from what they hear, or inspiration for their own actions. Therefore, first learn to use language that your audience understands. To do this, it is useful to listen to the speeches of opinion leaders or, for example, TEDx talks on your professional topic.
Then start practicing your pronunciation. For this, a voice recorder, breathing exercises to overcome fear, and techniques to improve rhetoric will come in handy.
Try to use any chances to give a talk, such as online meetings. Tracking audience reactions and asking colleagues for feedback will help hone your craft.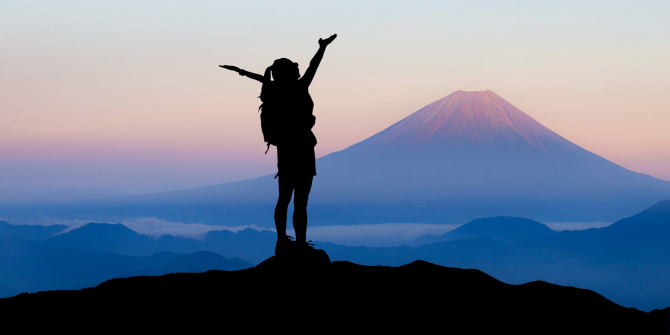 Work on your own brand
A strong personal brand will help you achieve recognition that is within easy reach of a successful career. Your reputation and behavior, appearance, how you position yourself on social networks, at thematic professional events matter here. All this forms the opinion of the audience about you.
When analyzing yourself as a brand in its own right, use the 4K model: customer, company, competition and context.
When evaluating a client (yourself), start from what you have available, what resources you can use, and what your personality traits are.
Study your competitors – professionals who are recognized in the professional community and have the reputation you want to achieve. Ask yourself what skills you lack and what skills are your strengths over them.
Analyze your previously selected companies and their employees – what values ​​and behaviors they publicly broadcast. Here you will find areas where, perhaps, the corporate culture does not align with your values, or vice versa.
Explore the context – try to find the answer to the question of what worries your audience at the macro and micro levels.
Based on this data, create the DNA of your personal brand – a complex of individual characteristics and characteristics that create a harmonious system – and broadcast it to your social networks and in the workplace. Regular communication will help you achieve recognition.